SCAFFOLDINGS
We offer a variety of Scaffoldings which are manufactured using fine metal...
M/s Dom engineers and contractors are a leading scaffolding products manufacturer from Goa. We offer a variety of Scaffolding which ensures high strength to our products. For easy assembly and dismantling features, the offered range of scaffolding items can be used in heavy loading applications.
Scaffoldings are temporary structures used to support a work crew and materials to aid in the construction, maintenance and repair of buildings, bridges and all other manmade structures. M/s Dom Engineers and Contractors experienced team is there to provide consultation and knowledgeable, skilled assistance to accomplish the job efficiently, securely and profitably.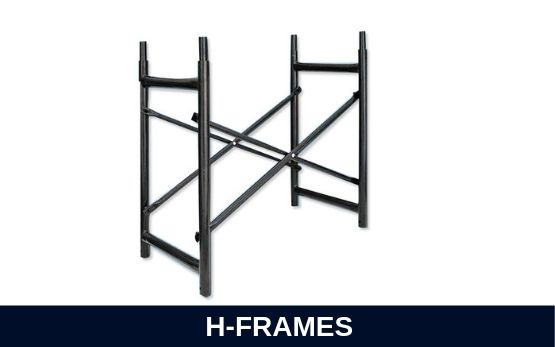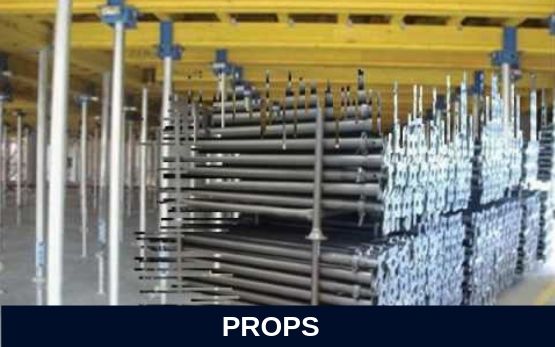 We are one of the trusted names of the industry engaged in offering a wide range of supreme quality H-Frame Scaffolding Systems to the clients. These products are designed to cater to the needs of our clients. The H-frames & Cross Braces (made of MS Pipe & Angle) with strength to have a load bearing capacity even for it installation uptill 25 floors. The entire range of products is made available to the clients in a variety of designs, dimensions, finishes and others. In our product range, we offer Scaffolding Frames - Standard H Frame, Cross Bracing, H-Frame Assembly, Walk Through Frames, Ladder and Mason Frames.
Props are ideal and the most economic method of support for all kinds of formwork, slabs, beams, wall & columns. They are used in variety of applications in general building construction and repair works.
Centering plates and adjuster plates are used to cast floors, beams and laying centering plates respectively during construction of a building. The company uses top-quality steel and cutting edge technology while undertaking its manufacturing task. This ensures complete quality satisfaction to our esteemed customers.
Need any help!
No worries, We are always here to help you.
Contact Us